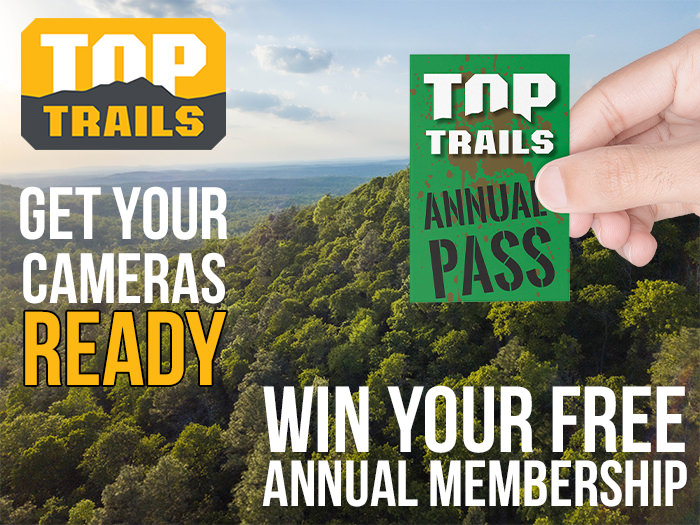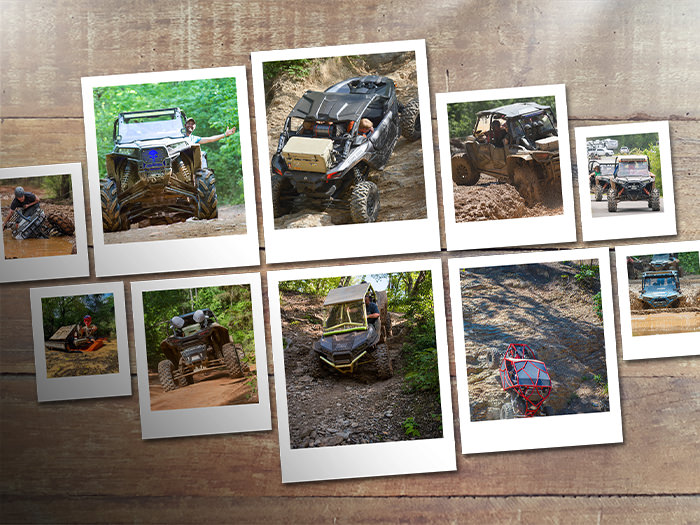 You can enter UP TO THREE photos on each social platform each month – that's SIX chances to win each month! The challenge will run through September, October, and November. Each giveaway / contest will end on the last day of each month. The next day, our staff will judge all submissions and notify the winner by DM or Facebook Messenger. We'll post the winning photo the next day (along with a few other honorable mentions throughout the contest).
We can't wait to see all of your amazing images of the park!
STEP 1
FOLLOW Top Trails on Facebook or Instagram or BOTH (you can enter once on each social network).
STEP 2
POST a picture of yourself, your machine, or something cool going on at Top Trails OHV Park!
STEP 3
TAG or MENTION Top Trails OHV Park (@toptrailspark) AND make sure to include the #toptrailschallenge HASHTAG in your post.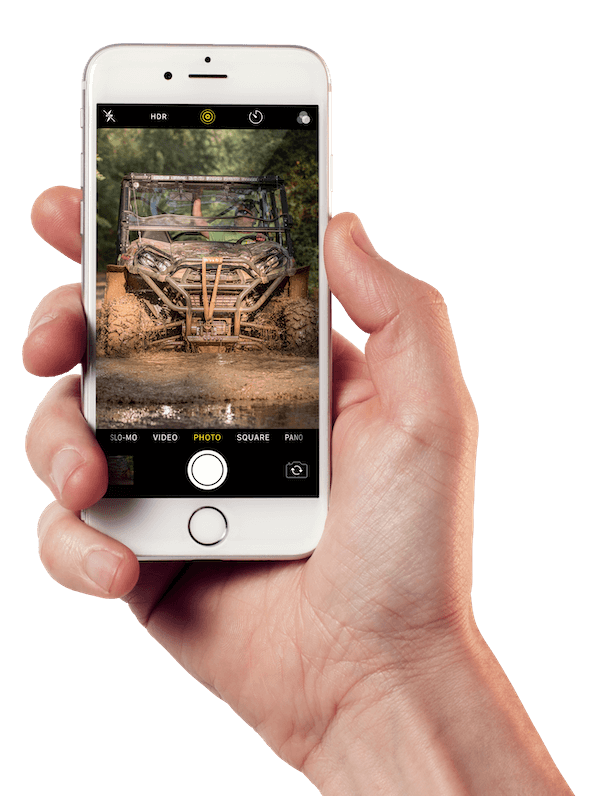 The RULES:
STAY SAFE – The number one rule in this contest is to stay safe! Whether you're the photographer or the person in the picture – stay safe. No one should take any undue risk or do anything they wouldn't normally do during your participation in this contest.
POST PUBLICLY – For us to see your post, it must be public. Be sure to check your post settings or account settings to make sure it's public so it comes up when we search our hashtag #toptrailschallenge
FOLLOW PARK RULES – All entrants must adhere to Top Trails OHV Park rules during your participation in this contest. You can see our park rules at https://toptrails.net/park-hours-and-rules/
ENTER BY THE DEADLINE – Judging of the photos will occur after the last day of the month throughout September, October, and November. The next day the winner will be notified. Be sure to get your entry in by the last day each month to make sure we see it.
PHOTOS AT THE PARK – All photos entered must be taken at Top Trails OHV Park.