Physical Address
(Do Not Mail to this Address, See Mailing Address Below)
1247 Horne Dr.
Talladega, Alabama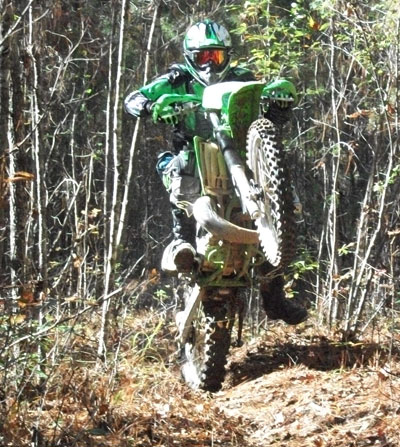 Directions to the Park
The Top Trails Park at the Coosa River Brecon Annex is located between the cities of Lincoln and Talladega, Alabama, approximately 20 minutes south of Interstate 20.
From I-20 take exit 168 onto AL-77 South toward Talladega/Lincoln. After about 10 miles, you'll take a left at the red light onto AL-275 N.
Follow that for about 3.4 miles then make a left turn onto Welch Avenue.
Continue down the road as it turns to gravel and proceed to the Welcome Center where you will register and pay your daily fees.
Though there is no official street address for the Welcome Center, the Google GPS map coordinates are: 33.469817, -86.063624
Road conditions vary throughout the park facility, which is in regular use by off-highway vehicles, so drive with caution at all times.
Have a question about the park or suggestion on how we can improve operations, need to report a problem?
Quick Information
Park is open:
Thursdays 8 a.m. to 5 p.m.
Friday 8 a.m. – Sunday 5 p.m.
No entry to the park after 3 p.m. on Sunday.
The park closes at 5 p.m. sharp on Sundays.
Visitors are required to exit the park before the gates are closed.
TOP Trails is the ultimate experience for Off-Highway Vehicles
Side-by-Sides

ATVs

Dirt Bikes

Some Suzuki Samaria and Geo Tracker type vehicles